Braylon's Gift
There are times when all we really need is a little help. Something to lead us back on the track that we have recently straighed. Braylon knows how frustraiting it can be to loose sight of ones goals. And not everyone is in need of the same help.

This is a list of some of the things that may help get you back on track. Think of it as Braylon's special little gift just for you.


What You Need To Know
When you get married there are so many things to plan. What many do not realize though is that much of what is deemed important is in fact only the icing on the cake. Without the cake it isn't any thing at all. That is why it is important to focus on making the a strong foundation for your life ahead.
When you focus on what your desires are, you focus on what is truly yours.
Braylon knows all about getting carried away. Many of her clients have come to her for her services because their wedding or celebration has just gotten to be too much to handle. What you need to know is that if it feels like it is more work than it needs to be, it isn't needed at all.
Your guests will never notice the difference anyway.

Setting Some Ground Rules

There isn't anything Braylon can do that you can't do better. That may sound like a contradiction, but it is in relaity what makes the celebration truly yours. The problem comes when her clients fail to see the forest through the trees and end up making a mess of their big day.
Ground rules are important. And they are what makes planning easier in the long run
Don't get carried away
Don't loose sight of your goals
Don't get hooked on having it set in stone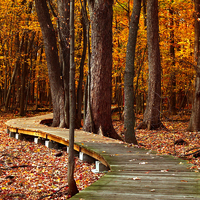 See the forest through the trees
Doing Things Yourself

There are a lot of things that you can do to make the whole process go smoother.
Would you like to see how it is done? Learn how easy and fun this whole process can be. Once you begin to explore the process, seeing how easy it can be, all you need is to invite read Braylon's instructions and let your creative mind loose.
The first time your guests hear about your party is probably when they receive your invitation in the mail. Why not add a touch of something special? Homemade is a great way to show your guests your party theme and let them have fun with the idea of attending.

Everyone will be surprised at how creative you are and it will make them even more curious to see what you have up your sleeve.
Look at pictures online to get inspiration. There is free clip art that you can use, or you can break out the water colors and do it yourself. You can find more options that will fit the theme of party when you begin looking around. You can design your invitations and then have them printed on colored paper for example. But that is just one of the fun ideas for homemade invitations to look out.
For a more formal occasion you will want some high quality paper. Whether a wedding, anniversary, or baby shower, when you send an invitation for these types of events. You can always splurge and put a little bit extra into it. The invitation is a printed reminder of the date and time of the celebration. Outside of that you may choose to send it, accompanied by photos of the event or a small map. But more than that is really outside of the scope of the card.
Choose the right paper for your celebration. Paper tells a lot about the different types of cards you may send. As soon as you decide who to invite get started getting your guests together. One thing that Braylon enjoys doing it to print out a quick sample, this will be want to use for your special occasion, it's easy and it gives you a lot better idea of what to expect. There are countless colorful and casual ways to go about the printing available, and this really is not depended on the celebration or the occasion. Many of the most beautiful designs have been printed at home on a laser or inkjet printer. This is really one area that, if you have the time and the experience you can save on the professional printing while maintaining a professional appearance.
One thing that is important to remember is that you do not need a degree in graphic design or an apprenticeship in printing. You can contact designers on etys.com or you can use a professional printer that offers customization options to get your invitations but there are lost of ways to do it and that is what we are going to explore.
But the best thing to do it use a little creativity with your own computer, you can plan a wedding that will set the tone for your special ceremony.
Examples Of Braylon's System
Before you print a single invitation, find out if you can order a copy of the paper you will use. This will help you see any mistakes on the actual paper that you will be sending. What this means is that once you have the design finalized print it on the real paper.
You can judge the quality of the paper, and you can get an idea how things will really look. This can be helpful in seeing if any changes need to be made. Once you can print out a sample that you like put more paper into your printer and start printing the complete set. Only once you can confirm what the product will look like should you go ahead with doing the rest.
With a sample of the stationery, can also test the embellishments: such as ties, ribbons and charms.

Braylon Is Writing A Book
Did you know that Braylon has been in the process of writing a book? She sure has. And can you guess the topic? You sure can. Party and event planning!
The best part about Braylon's book is that if you pre-order your copy you will get all of the great advice that Braylon is known for at a discount. When you preorder you will save 15%, or $3 off the $19.95 price tag!
What are you waiting for? Get your copy today!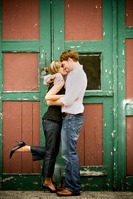 Make Your Own – Here Is How
Call In The Girls
You can print but get some help putting it all together. Ask friends and family to help make your wedding. Remember to join my bridesmaids, too, after all, is what they are there for. you need to bribe them to do the wedding guests by providing food and drinks for all of their hard work.
Establish A Budget
If not, how do plan to deliver the professional printing without ending up with a professional sized bill? Be sure to set a budget for any project you plan to do-it-yourself. They can cost more than you imagined and in the end they may be nicer than those designed at a boutique shop, but they may also be more expensive. If you find an invitation you like and try to match it, it is easy to determine even complex budgets. Note down everything that you want for example overlays of vellum, Ribbon, charms and an envelope-type bags. Set a spending limit before you begin buying your supplies -- your bank balance will thank you!
Search For The Best Deal
For many years, women were forced to order invites through the local store of the Print or middlemen, like flower shops or boutiques to get married. While this process itself can not be solved by a one-stop shop for all of the needs, this adds up to added expenses. Experts cost money. Braylon works with people who understand what a wedding is. And appreciate quality that is at the same time affordable. Maybe consider ordering the invitations online, however, for ordering stationery and embellishments look for cheap and simple invitations that you can spruce up later.
Consider DIY Kits
DIY boxes are like wedding invitations made easy.

Boxes containing unprinted die cut cards are a great way to get the best of both worlds. You can print the invitations on your home computer, or, to save the time required for a DIY project, take your design to the local print shop and have them do it for a fraction of the price a printer would take.

As you shop for the box, make sure that you understand the context of what you are buying. Not all of them are created equally, and the paper weight is an important factor to keep in mind. For example, some boxes with invitations and envelopes and require you to buy different card enclosure. They can be hard when you need to match it to your design. However, there others that offer boxed invitation cards with envelopes, RSVPs and everything else that you need -- so be sure to confirm exactly what you are getting.
Online specialist for printing wedding invitations made easy do yourself by submitting designs available for download from their website.

Patterns are available to fit nearly every theme and if you contact a designer directly they may be able to help you come up with something custom.