My Wedding Serivces

This is a list of the services that Braylon currently offers. If you have questions concerining one of the packages or, if you would like to make arrangements to have her help you please use the contact form.

A 50% down payment is required before the first meeting regardless of which services you choose. This payment is non-refundable.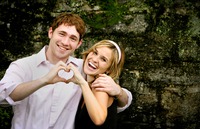 Braylon helps bring stability to your plans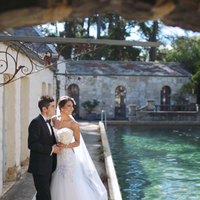 Basic Wedding Planning
Basic consultation and help organizing the reception
When it comes time to start making motions to move forward, some brides are at a loss, let Braylon help you work through the difficult phase and start getting the the results that you dreamed about.
The basic service starts at $250 for the first three sessions. Additional planning sessions can be booked for an additional $80 per session. Any additional services may be combined and Braylon will be more than happy to help you find the fitting vendors that meet both your budget and your taste.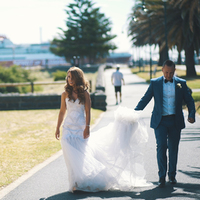 Deluxe Wedding Planning
For brides who want it all
Braylon's deluxe package is one that offers the peace of mind that you will get exactly what you want out of your wedding. This package is one of the most popular options Braylon offers and is also the most hands off. If you would like her to help you set up your dream wedding then get in touch today.
The deluxe package starts at $950 for the base package. This includes all of the required plans, as well as help getting the pieces setup for both the ceremony and the reception. Your wedding day will be relaxed, hands off, and most importantly just how you always imagined it.
Showers & More

Sometimes we all need a little help getting things organized

Are you in the middle of planning? Are you lost? If you have planned yourself into the corner Braylon has the experience to help you get your party back on track.
This package is only booked per session. You are not limited to the amount of sessions you can be booked.
However, Braylon has a proven track record and rarely needs more than one meeting to help your get the party started once again.
This package starts at $125. Book more than three sessions and you will receive a 20% discount on the rest of the meetings required to get you straigned away.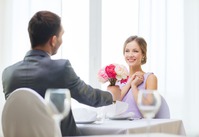 Special Occassions

When you need help planning those magical moments

Are you having trouble planning the magical moment? The special occassion that feels anything but special at the moment? Then Braylon can help. In fact, Braylon is your very special personal assitant when it comes time to make it a moment that he/she will always remember.
Braylon helps you make plans that are tailored to your personal situation. This isn't an impersonal package. One that "tells" you what is special. In stead, Braylon takes the moments that have highlighted your relations ship and helps you shape them into something that is truly special.
This package starts at $125 and include two sessions. If you would like to book more they can be arranged based on your needs.

---
Planning Tutor & Workshops

Do you need help getting thig straigned away? Would you like to learn the tricks that make planning a snap? Then you will be pleased to learn that Braylon offers one-on-one tutor options as well as group workshops.
Private tutoring is only avaialbe on Tuesday evenings and there is currently a two month waiting period for new applicants. A one hour session (minimum of 3 sessions all paid in advance) costs $50. Supplies and learning material will be provided.

If you would like to schedule a private group workshop with Braylon you will need to have at least ten particpants. Group workshops are held on Saturday at 10:00 AM and are three hours long. Price per participant is $40 and all required supplies as well as refrehsments and snacks are provided.
There is currently a six week waiting period for new workshops. If you would be interesed in joining others, an informal open workshop can be scheduled once enough participants have scheduled. Please contact Braylon to learn when the next open workshop will be help. These workshops are are limited to fifteen particpiants.